Ogden Minton Pleissner (1905–1983) was an American painter, specializing in landscapes and war art related to his service in World War II.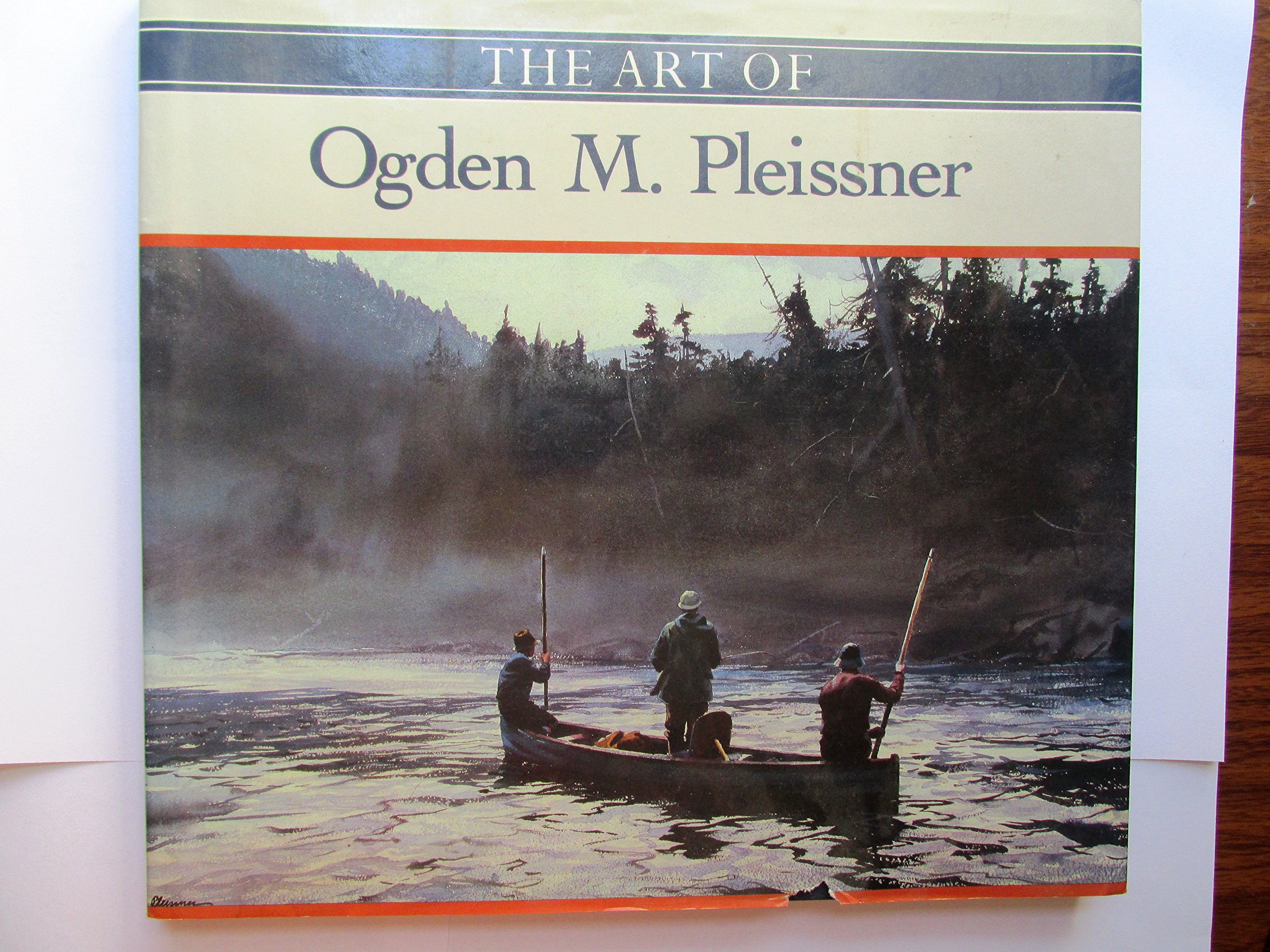 Pleissner was born on April 29, 1905 in Brooklyn, New York. His father was very interested in the arts, especially music, and his mother was an accomplished violinist who had studied in Germany. When he was eleven a friend gave him a paint box filled with a wide array of colors. Growing up, Pleissner spent several summers in Wyoming where he sketched from life and developed a lifelong love of the outdoors, fishing, and the western landscape.
He attended the Art Students League of New York from 1922 to 1926, studying under Frank DuMond, and began teaching at the Pratt Institute soon after. Throughout the 1930s, Pleissner worked mainly in oils and became known for his Western landscapes, and images of the Maritimes and New England.[citation needed] The National Academy of Design awarded him the 1938 Second Hallgarten Prize for South Pass City. He was commissioned as a captain in the United States Air Force at the start of World War II and stationed in the Aleutian Islands as a war artist. The inclement, damp weather demanded that Pleissner work in watercolors because they dried faster than oil paints. But Pleissner recalled that even watercolors were difficult to use in the wet climate: " I would go out to do these watercolors and it was so damn wet nothing would dry… I used to put out a few big washes and then run into and out of the huts where there was a fire and dry it and go out again."[citation needed] In 1942, Pleissner accepted a commission from the United States Army as a war correspondent on inactive duty employed by Life magazine. After the war, Pleissner continued to travel to Europe and Wyoming, painting city scenes, landscapes, and sporting subjects. In the years since his death, Pleissner's work has become quite popular among collectors of American sporting art and other genres of tangible Americana. Pleissner's works in both oil and watercolor are highly regarded, and his paintings consistently command a respectable price at auction. Subject and Style Pleissner was considered a Realist unimpeded by sentimentality. Pleissner's contentment in his surroundings, interest in the world around him, and his satisfaction with his craft are evident in the masterful use of light and color that pervades his paintings. Pleissner's development as an artist visually unfolds on the gallery walls from his early years in Brooklyn, summers in Wyoming, visits to Nova Scotia and Connecticut, and beginnings as a sporting artist. His first canvases were of the Grand Tenton Mountains in Wyoming and he became best known for his watercolors of New England scenes. World War II brought about a major turning point in Pleissner's career. During WWII, his work was based on the Normandy breakthrough. Pleissner's post-war subjects became concerned with urban life in France, Italy and Spain. Pleissner had precision and clarity in the sense of light that comes through in many of his paintings. This, combined with his selection of only pictorial elements that contribute to an overall composition, characterizes his work.